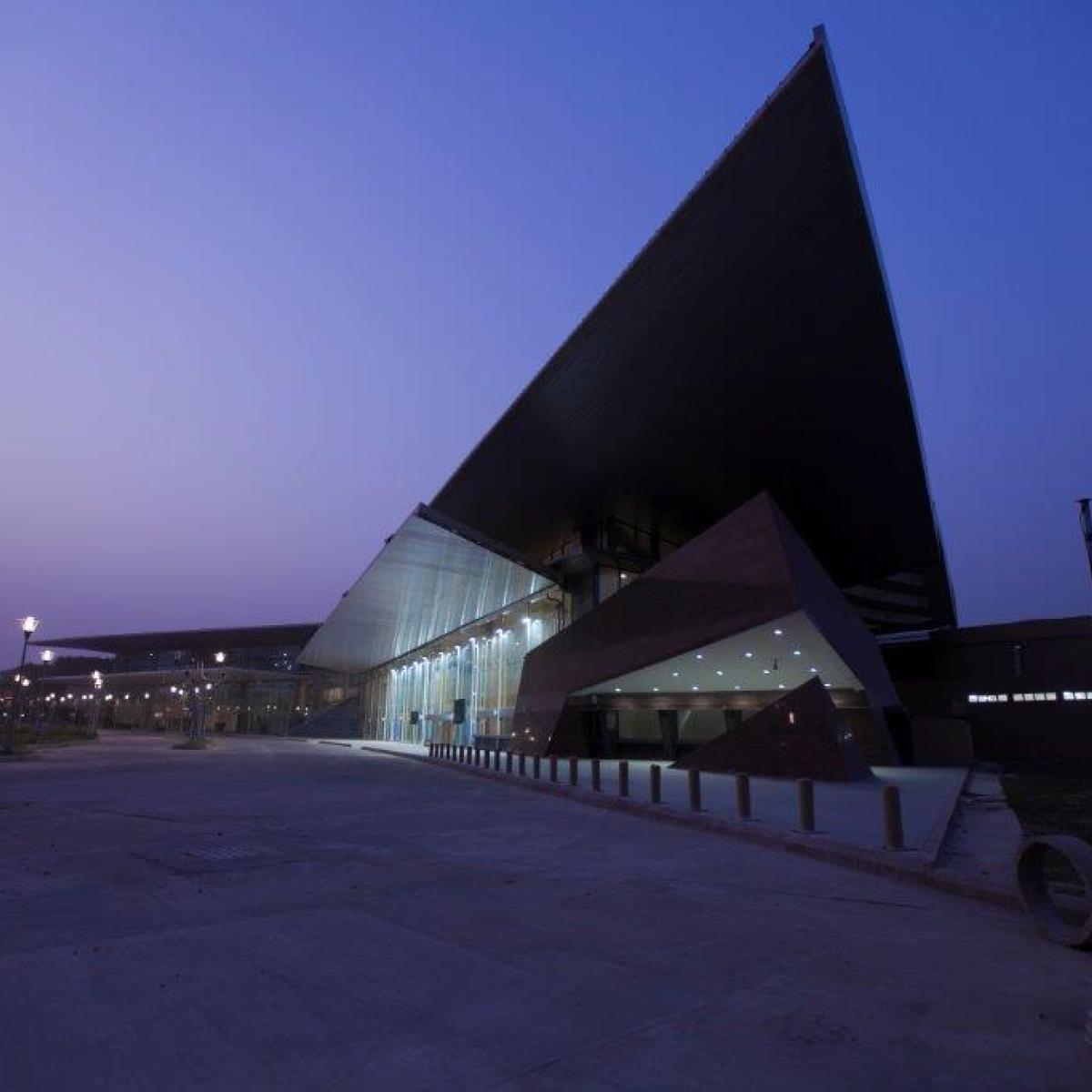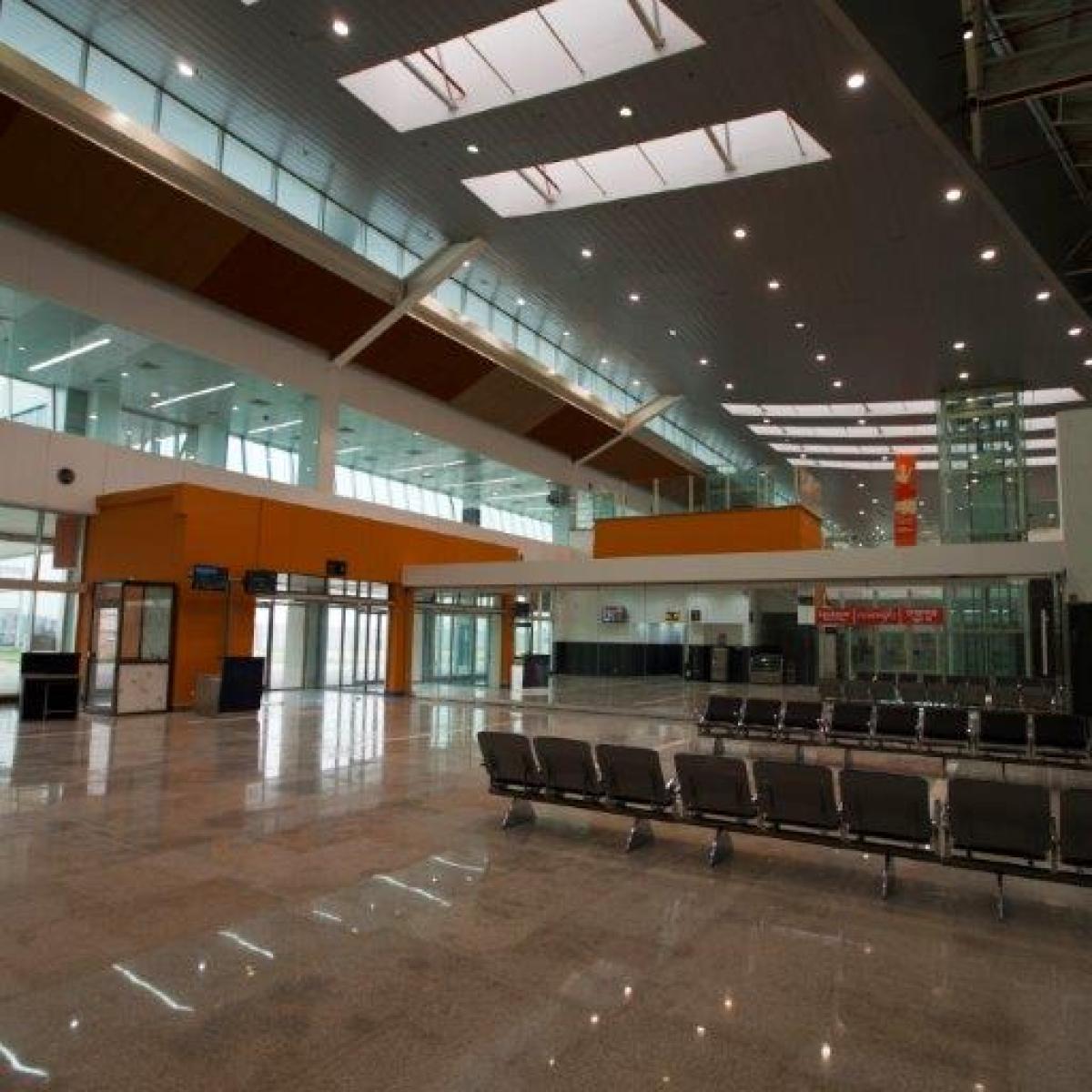 Unlike other buildings that bear the influence of the place where they take root, the Airport terminal has an additional obligation to the sky. The airports belong as much to the ether that keeps the aircrafts buoyant, as to the cities to which they become gateways. The notion of flight and man's mythic fascination with it is reborn in every child as he folds his paper plane to launch it into the sky. The paper plane with its supple, folded wings – the symbol for that elemental flight that catches our fancy as children – becomes the starting point for the design of Lucknow Airport.The terminal building's elevation to the sky resembles the folded wings of the paper plane. Large wing-like cantilevers on either side of the 200m long terminal building suggest lightness and swiftness. The building itself appears as a dynamic object preparing to take flight. Inside, the gently curving ceiling gives the feeling of being under the belly of a giant aircraft.
The design of the building does not labor to represent the culture and heritage of the city, instead gets imprinted with the architects' own experiences: nightmares about an aircraft crashing down through the roof, the exhilaration of flight, lightness, the indented front of the city as it wraps around the Gomti river, the ruins of the British Residency after the 1857 mutiny-ancient and unhomely, etc. Frosted etchings on the glass façade of the building bear the intricate patterns of chikankari work, Lucknow's famous embroidery work.
Year and Location: Lucknow, Uttar Pradesh.