We were once asked why airports have to be light and airy? Why can't they be heavy and grounded? Firstly, we replied, nobody wants to hear the word 'grounded' at an airport.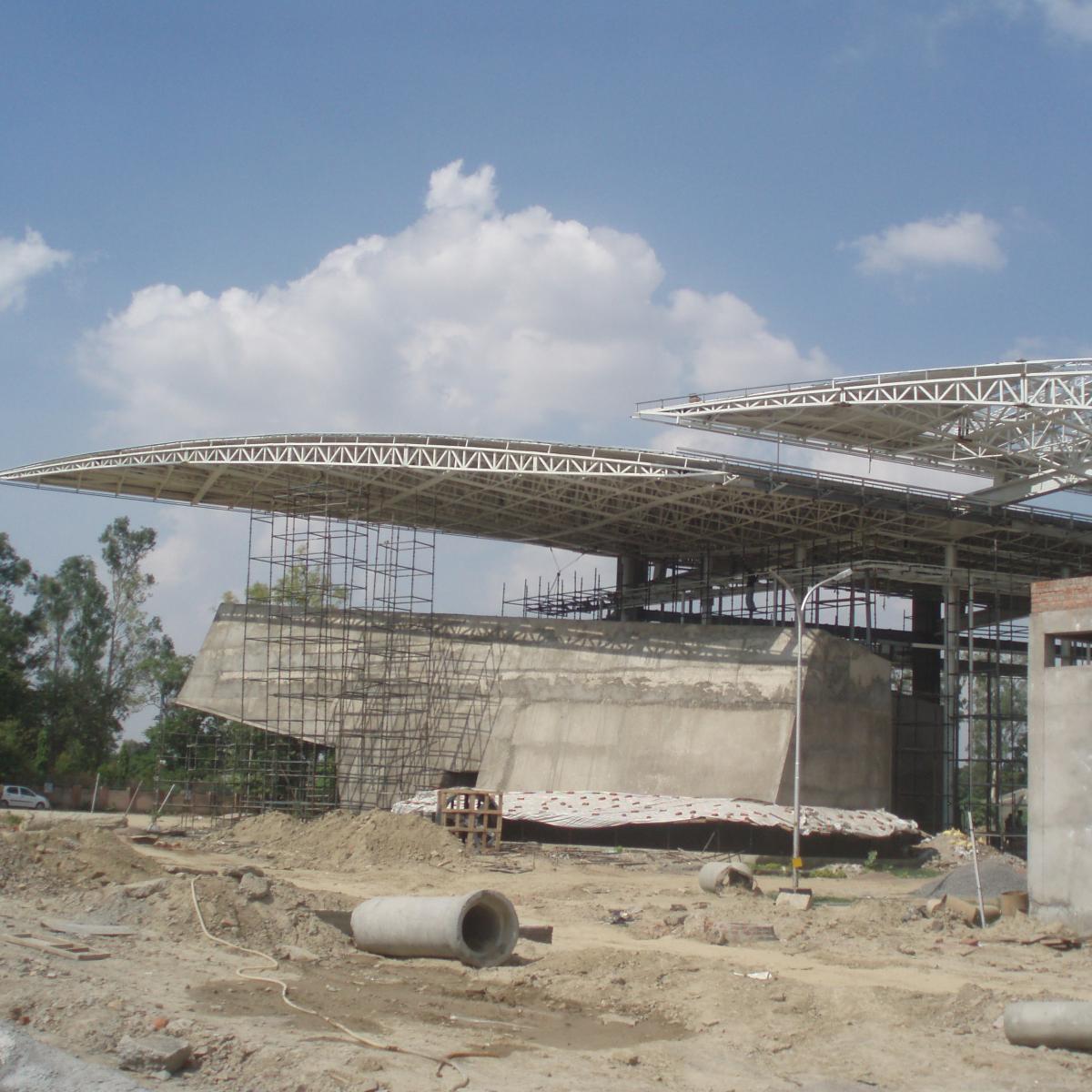 An image of an origami paper plane that became so compelling that we decided to test the idea of lightness embodied in paper architecture and our ability to transform that to built-form.
The notion of folds in origami resulted in a design with six roofs, which were held together by variable span portal frames, the largest and visually lightest of which was a 29-meter cantilever. Earlier, we had approached Structural Designers Descon United of Kolkata with their expertise honed in the stark efficiency of industrial structures and bridges. We anticipated they would take our abstract idea into reality with an elegance matching the lightness of a suspension bridge. 
The lightness of the roof had to be matched with a central heavy concrete bay that stabilized the portal bays on the cityside and airsides. This also acted as the main rainwater gutter for the entire roof as well as a service spine for the terminal.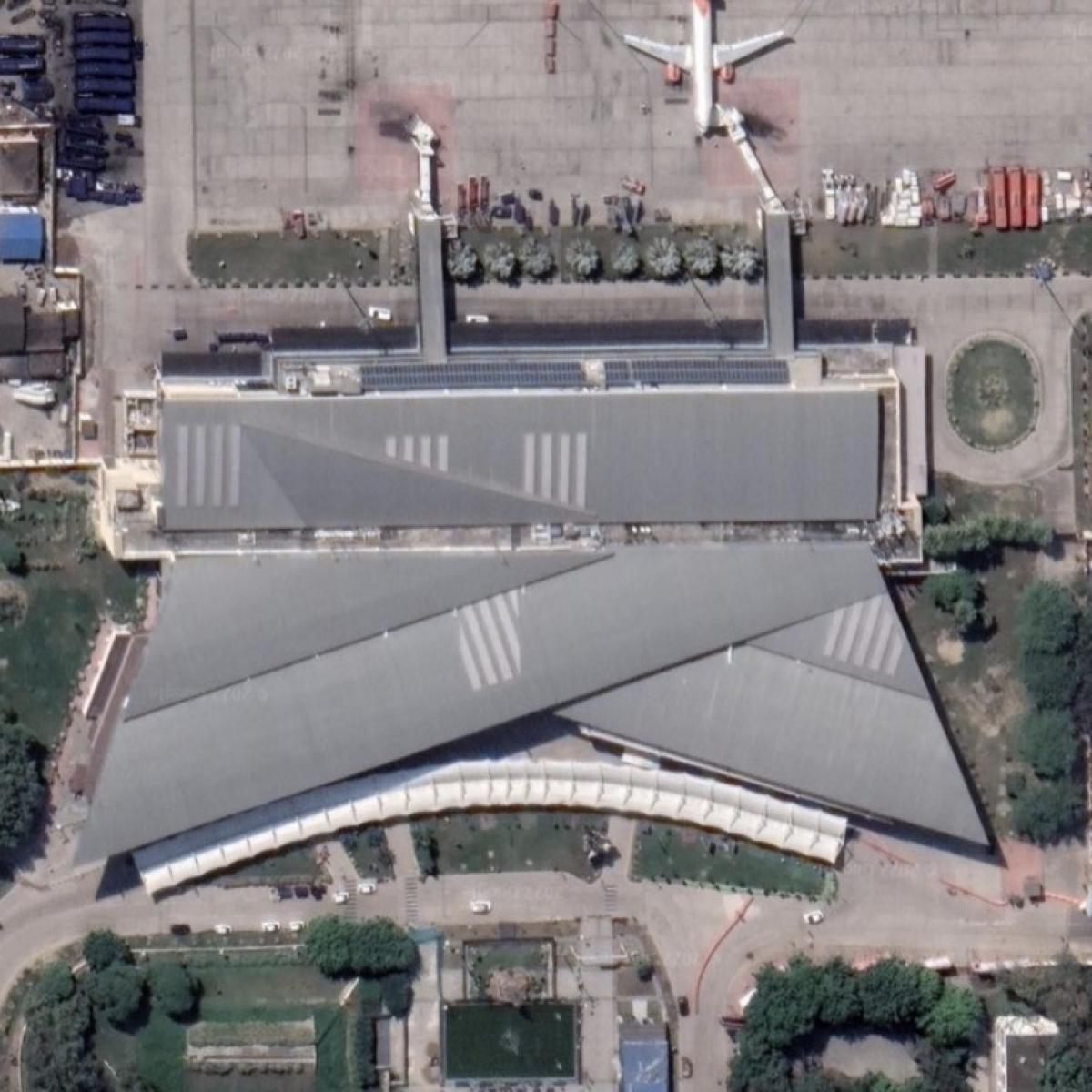 But something undeniable is that airport projects always do become about roofs. It is one of the few building types where the fifth elevation becomes important as the building is seen from top while taking off and landing.