We received a tentative skeletal design from the Airports Authority on India as part of the EPC team lead by Tata Projects: our first experience at working under a construction team. The challenge was to deliver the construction drawings within three months to ensure project handover to the city in 11 months from start to finish.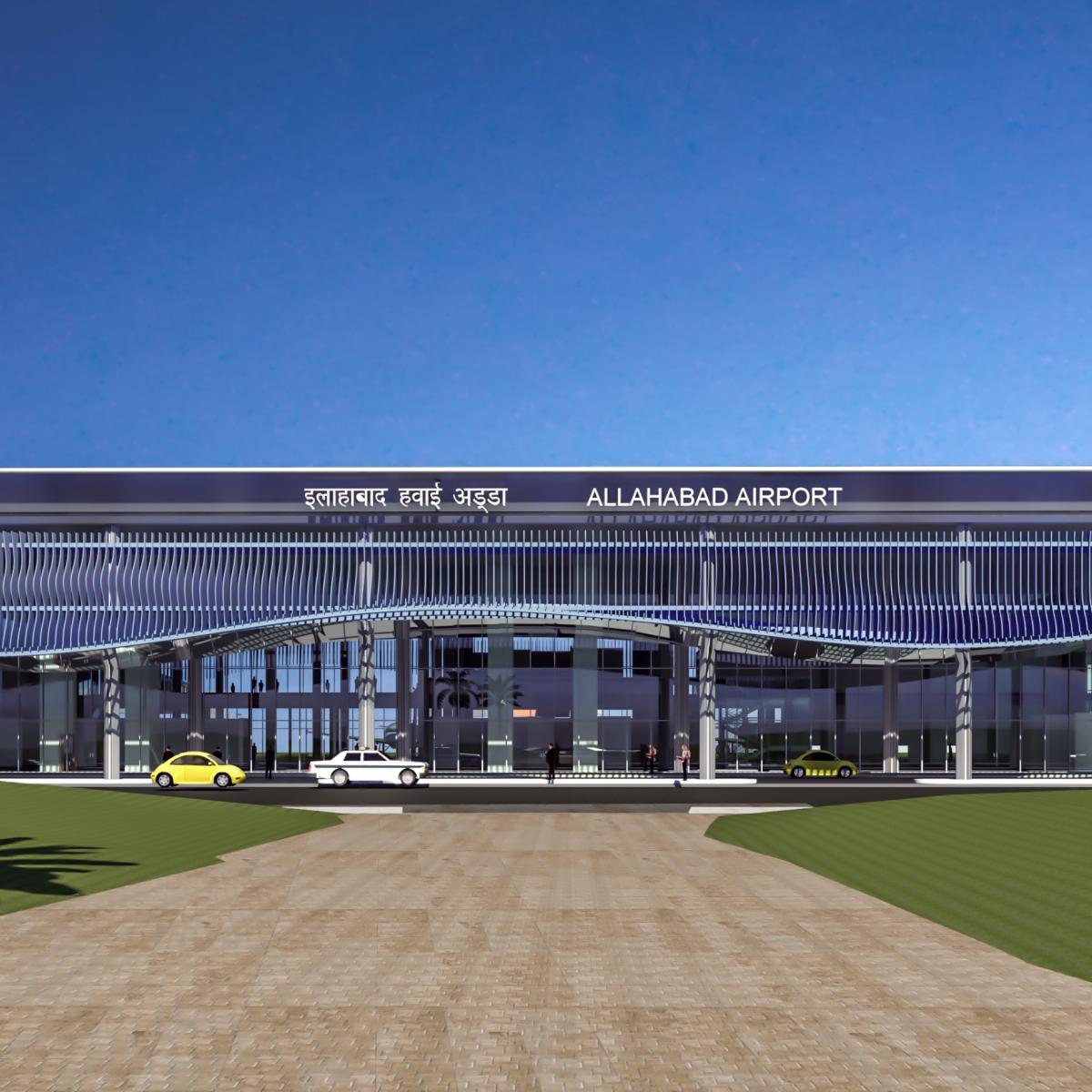 In the short time span and a shorter budget, we tried to establish the confluence of three rivers, for which the city of Prayagraj has been known, within the building. While the façade and the ceiling emulated the river and its gentle waves, we pinned our hopes that the artwork inside the building, on which we invested many hours alongside artist Julien Segard, would set up the narrative of what makes Prayagraj a unique place in the world.
Again, we were reminded that building an airport terminal is so much more about water than one imagines and its drainage to the city is what situates it.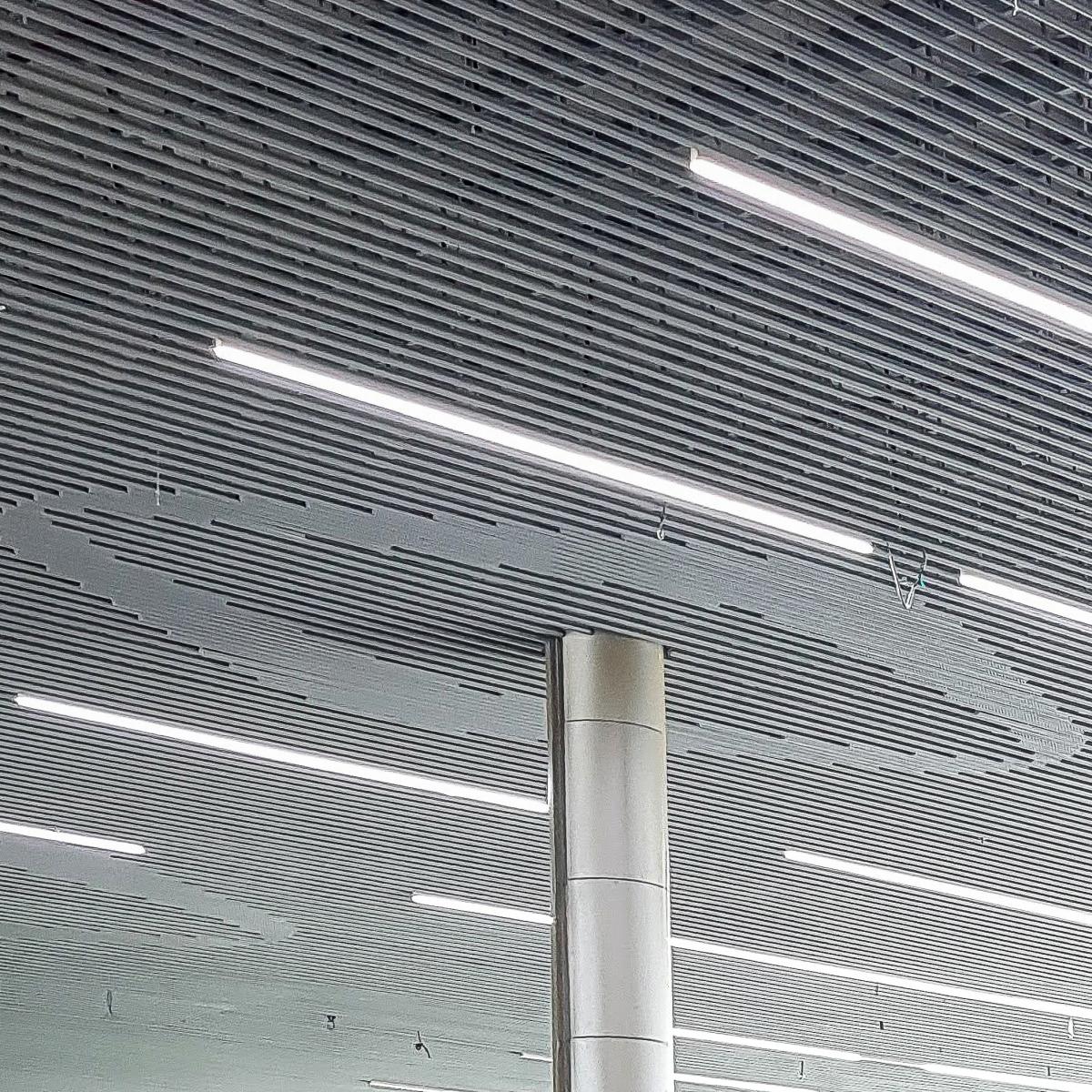 The government had established a 1% for the Arts program for all public buildings. This vital component not only helps promote artists and their work while enriching the architectural spaces but also makes the government a custodian of significant artworks whose monetary value appreciates over time.  SGA was instrumental in selecting and securing artworks for HUDCO in the early nineties that are now significant assets. We were also asked to put together a white paper for the allocation of 1 percent of project cost towards artworks for the Airports Authority of India. (Despite these efforts, our own projects have had mixed success in establishing relevant artworks within our built works.)