It is not often that a building bears the responsibility of representing the culture of a city. In this case, the terminal building also designed by SGA while claiming allegiance to the sky and not so much to the city transferred this responsibility of representing the host culture to the interior frontispiece mural. The 45m long, gold-plated relief artwork above the check-in desks, narrates the everyday life of the city: a seamless tale of the hand-pulled carts and auto-rickshaws on the streets, the boats on the Gomti river, kids flying kites all against the backdrop of the city's important landmarks.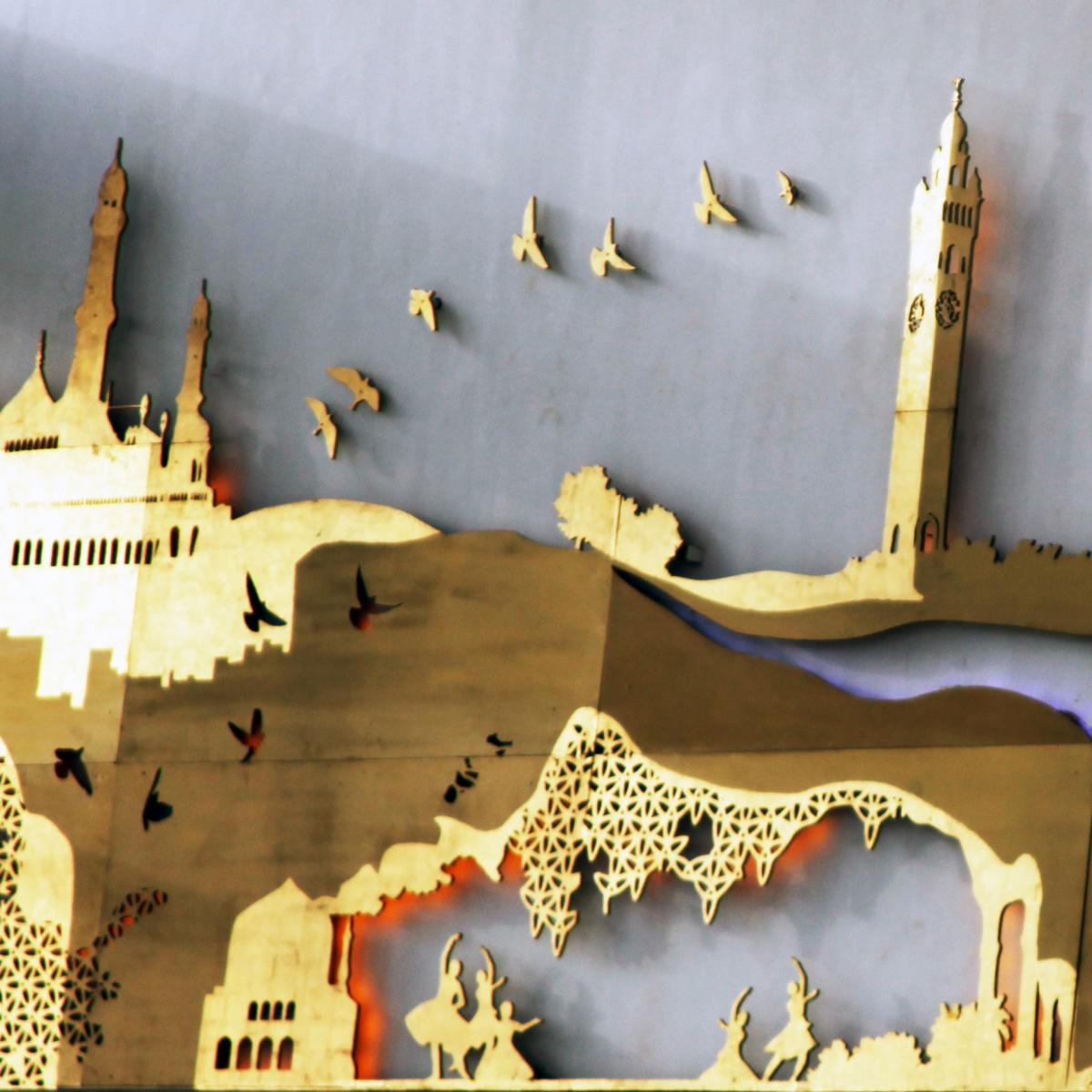 The gold-foiled mural that embellishes the departure terminal is designed to invoke a reprise of all that Lucknow has to offer. It illustrates several elements celebrated in Lucknow's rich culture such as its notable architectural structures and distinctive lifestyles. The golden skyline which seeks to be reminiscent of the luminosity of this city is furnished with large negative spaces that trace the course of the river Gomti- (a tributary of the Ganges), while the contours of important structures like Jama masjid, Clock tower, Rumi Darwaja, Imambaras, Residency, Chattar Manzil, etc. decorating the river bank from west to east is merged with characteristic details associated with the city, such as Kathak- a classical dance form, rickshaw rides, mahals with jaalis and jharokhas & Kite-flying – a celebrated activity marking important socio-religious festivals, to create the positive spaces. The mural intends to remind the travelers leaving Lucknow, its unique 'Ganga-Jamuni tehzeeb' reflective in its socio-cultural and architectural legacy.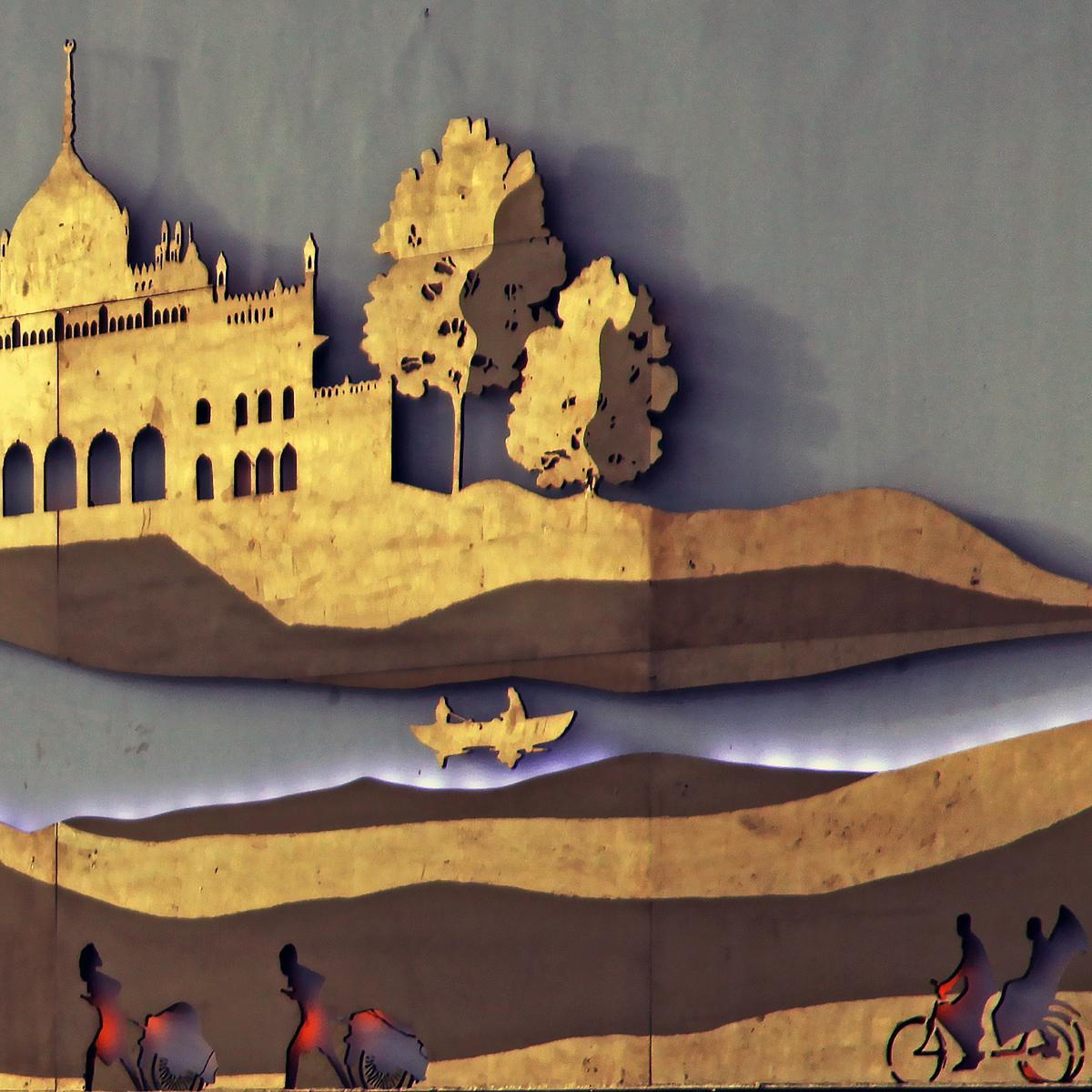 The panels were made of CNC cut wooden boards painted golden and then enhanced with gold foils on assigned areas to demarcate each segments, backlit with LED strips of extra warm white and white to highlight land and water mass.