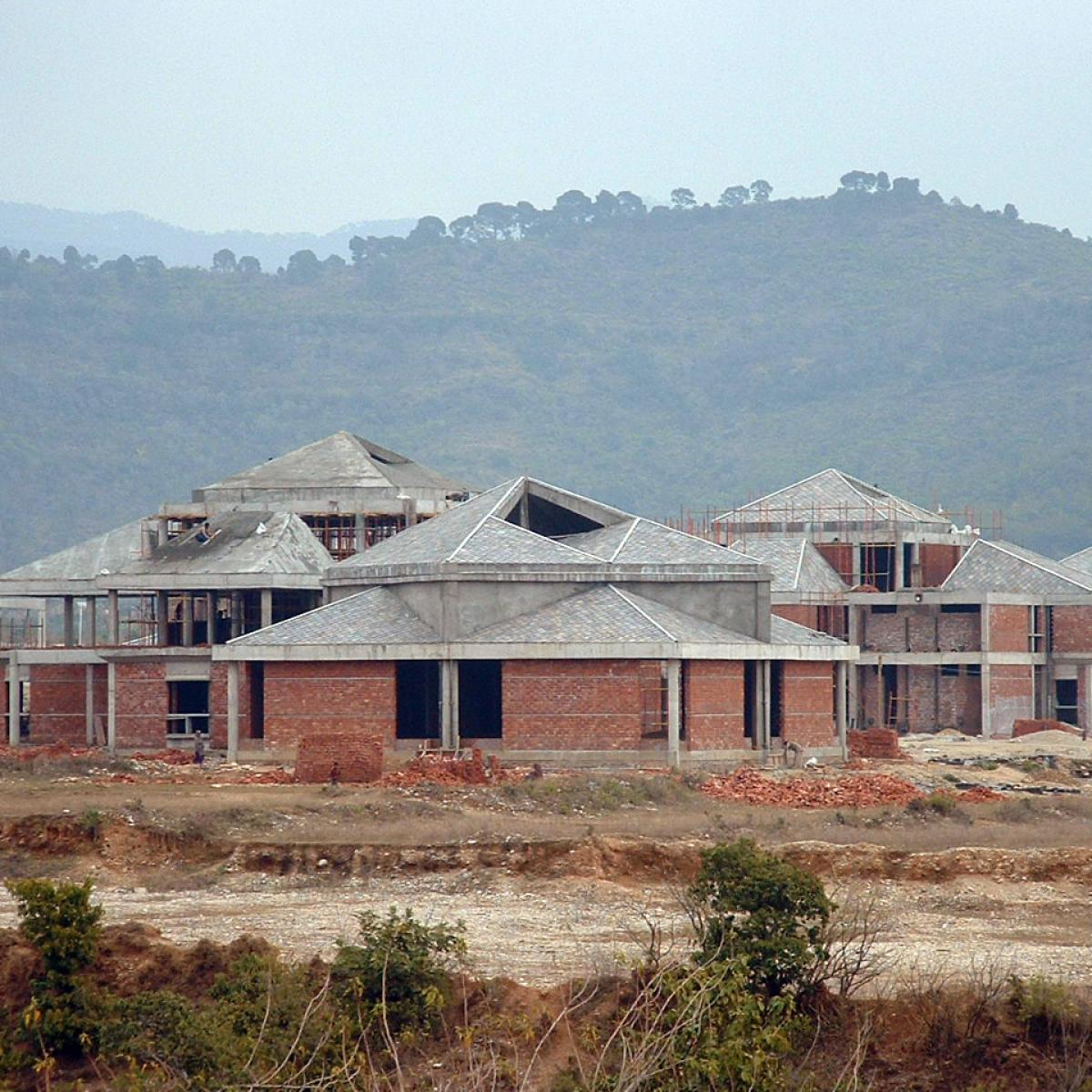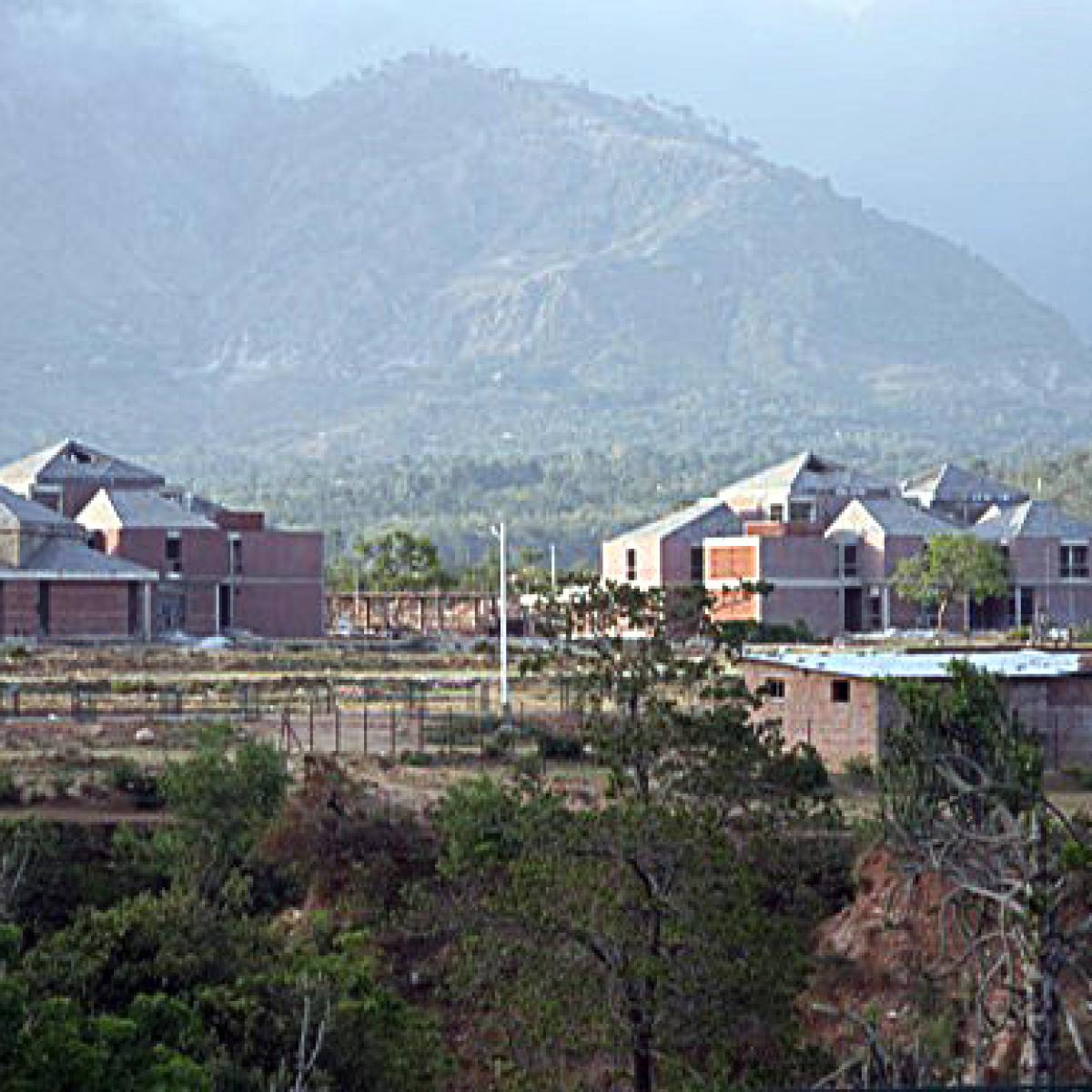 Selected out of a two stage all-India competition, the project has been built on the foothills of the mountains which enshrine the caves of Mata Vaishno Devi, a popular hindu pilgrimage destination. The University established in 1999 receives funding from Shri Mata Vaishno Devi Shrine Board, an autonomous Board set up in August 1986 under the provisions of The Jammu and Kashmir Shri Mata Vaishno Devi Shrine Act, 1986 of J&K State Legislature. The University also gets funds from UGC (University Grants Commission).  The campus has been designed on two primary axes: the gyanmarg and the  bhaktimarg. The gyanmarg, or the path to knowledege, connects the library to the the centre of the campus established by a large court, the panchvati, surrounded by 5 large trees and extends to a meditation area on the other side of the campus. The bhaktimarg connects the same centre to the actual Mata Vaishno Devi shrine in the hills.  The architectural character of the buildings recall the profile of the mountains in the background. The buidings on campus were designed to be cooled with earth air tunnels.
Project Year and Location
Jammu, Jammu & Kashmir.