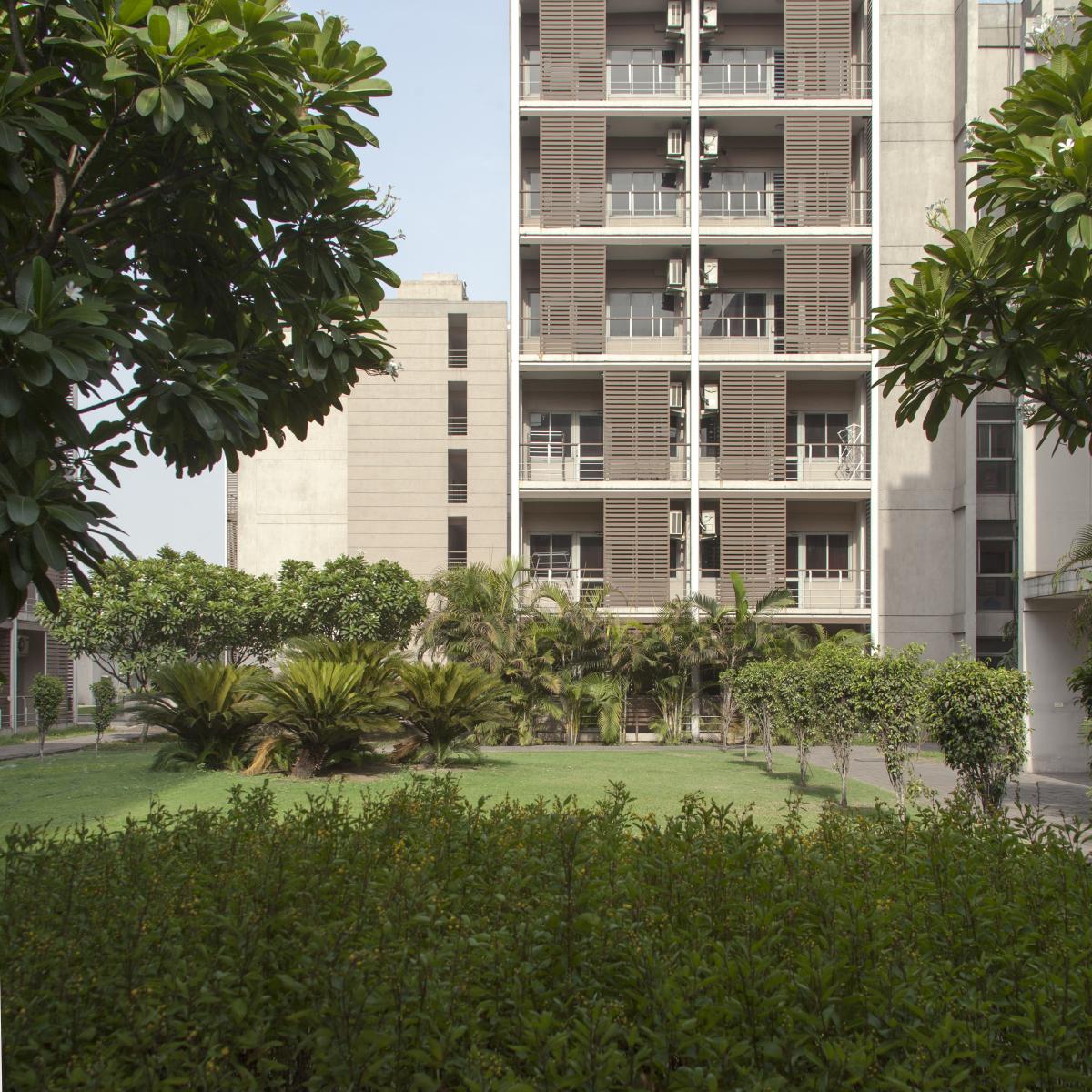 The six storey high hostels at  Jindal Steel and Power's township at Raigarh for graduate engineers brings together ideas about social living and a form that exhibits the philosophy of steel manufacturing. The hostels are primarily intended as bachelor accomodation in triple seater airconditioned rooms with a separate block for women. Eight blocks share a common open space between the blocks that is shaded and becomes the movement corridor towards the dining area placed at the end of this spine. The form of each block is an open cornered cube that faces another such block allowing the terrace spaces of the open corners to face each other.
Each block is equipped with a lobby, a common room, two lifts and a large open terrace apart from individual balconies. Metal screens held by steel hot-rolled joists, both manufactured just a few hundred metres, shade the balconies and shield from view outdoor airconditioning units and clothes drying racks.
Year and Location: Raigarh, Odisha.