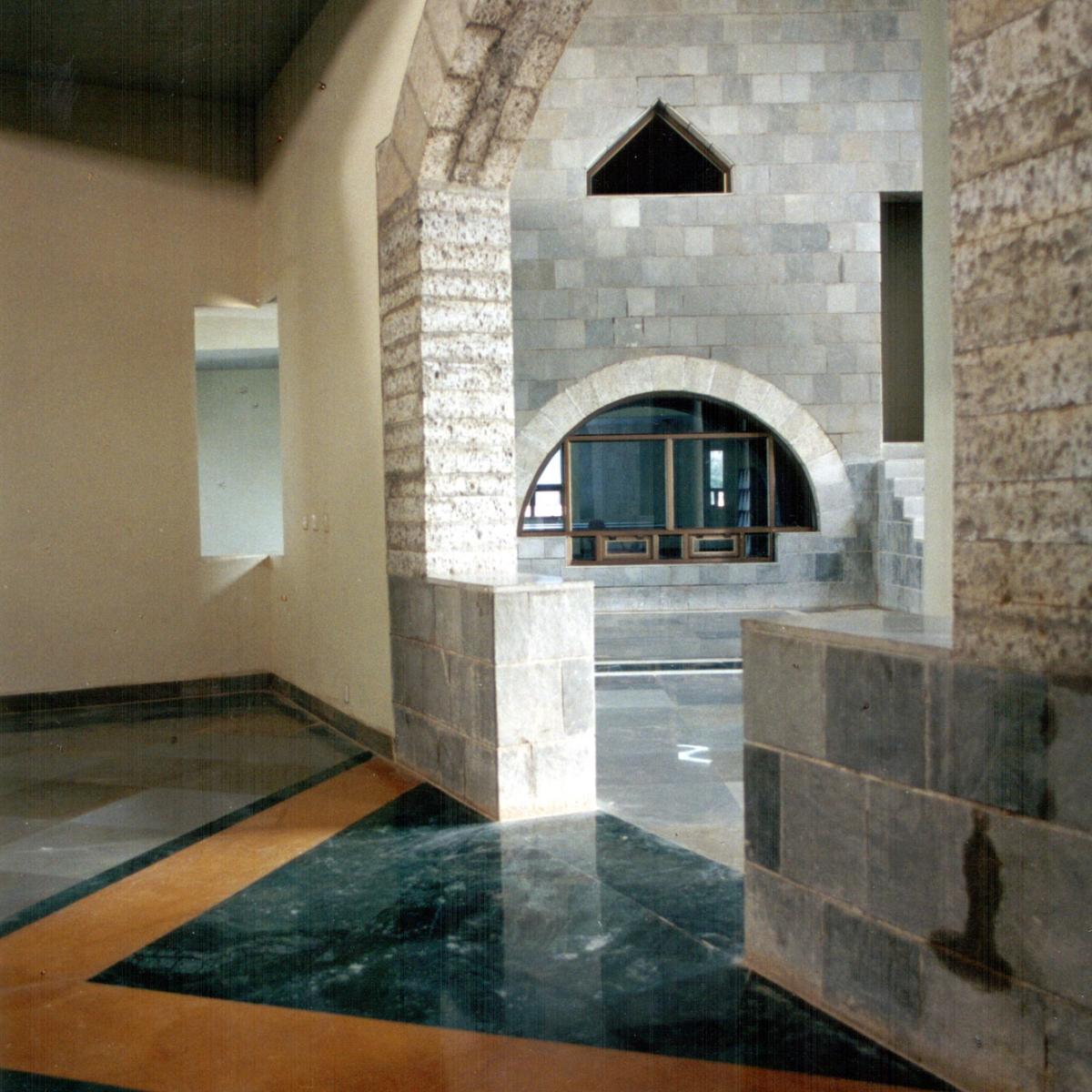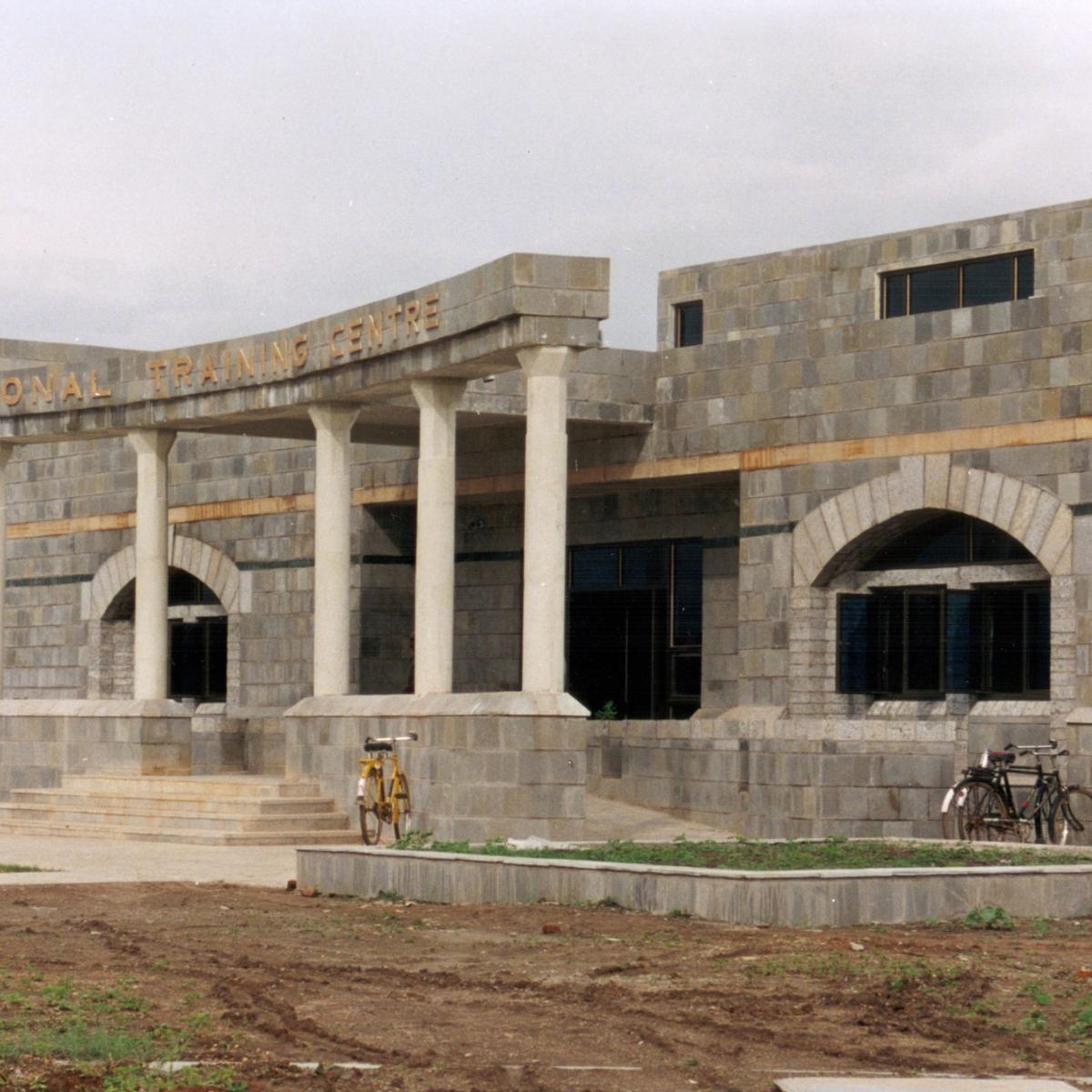 A small building that houses a small training centre, a reception area and an exhibition zone to display products manufactured by JK cements was built in Nimbahera close to the place limestone was being quarried for making cement. The building in plan is a clever rotation of a square within a square creating an assymetry that pronounces a dominant movement pattern within the building. As a poetic innuendo towards a mother and daughter the building brings together limestone in cladding and cement concrete in structure to create an expression that tries to find a regional modern.
Project Year and Location
Nimbahera, Rajasthan.