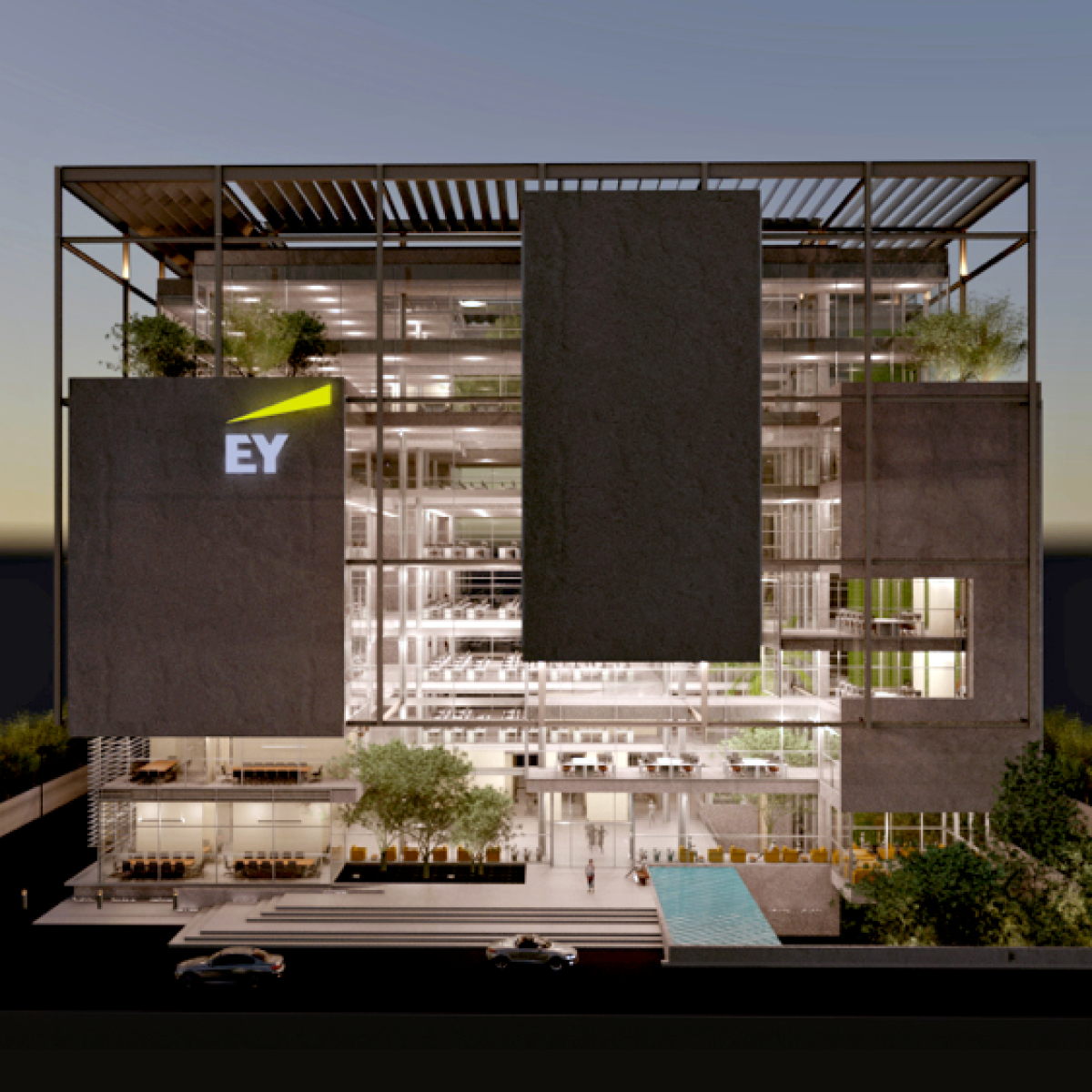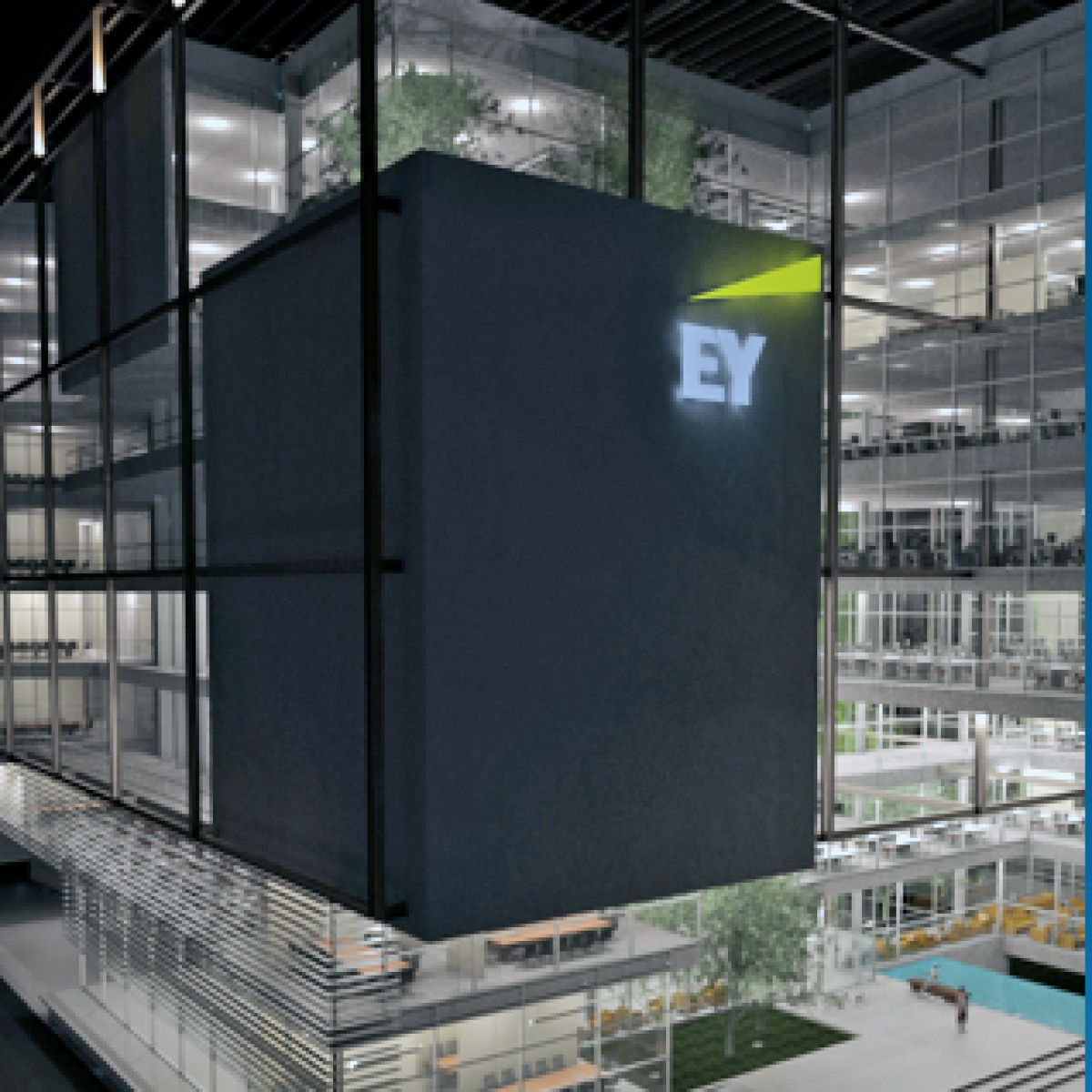 The design is in response to an invited competition for the design of EY's corporate office in Gurgaon, Haryana. The process of design focused on the work environment as a key starting point. A good working environment responsible for mental and physical well being of the occupant also enhances productivity. At the centre of this environment lies light and visible greens, social interaction and recreation leading to team-building. 
The design process turned to a hyper-rational process of excavating the form out of a cube. By first substracting parts to bring light deep into the building and then creating depths that allow for a self-shading facade. Social and recreational spaces were then strategically composed in the volume to ensure key moments of social engagement throughout the work-day. Terrace gardens then punctuated views and complemented working and social spaces within the building.
The external facade was imagined as a new material that would be made of recycled building materials and crop residue bound with lime that would absorb carbon dioxide from the atmosphere and contribute towards reducing the city's air pollution.
Project Team: Gaurav Chandiwala
Year and Location: Gurugram, Haryana.