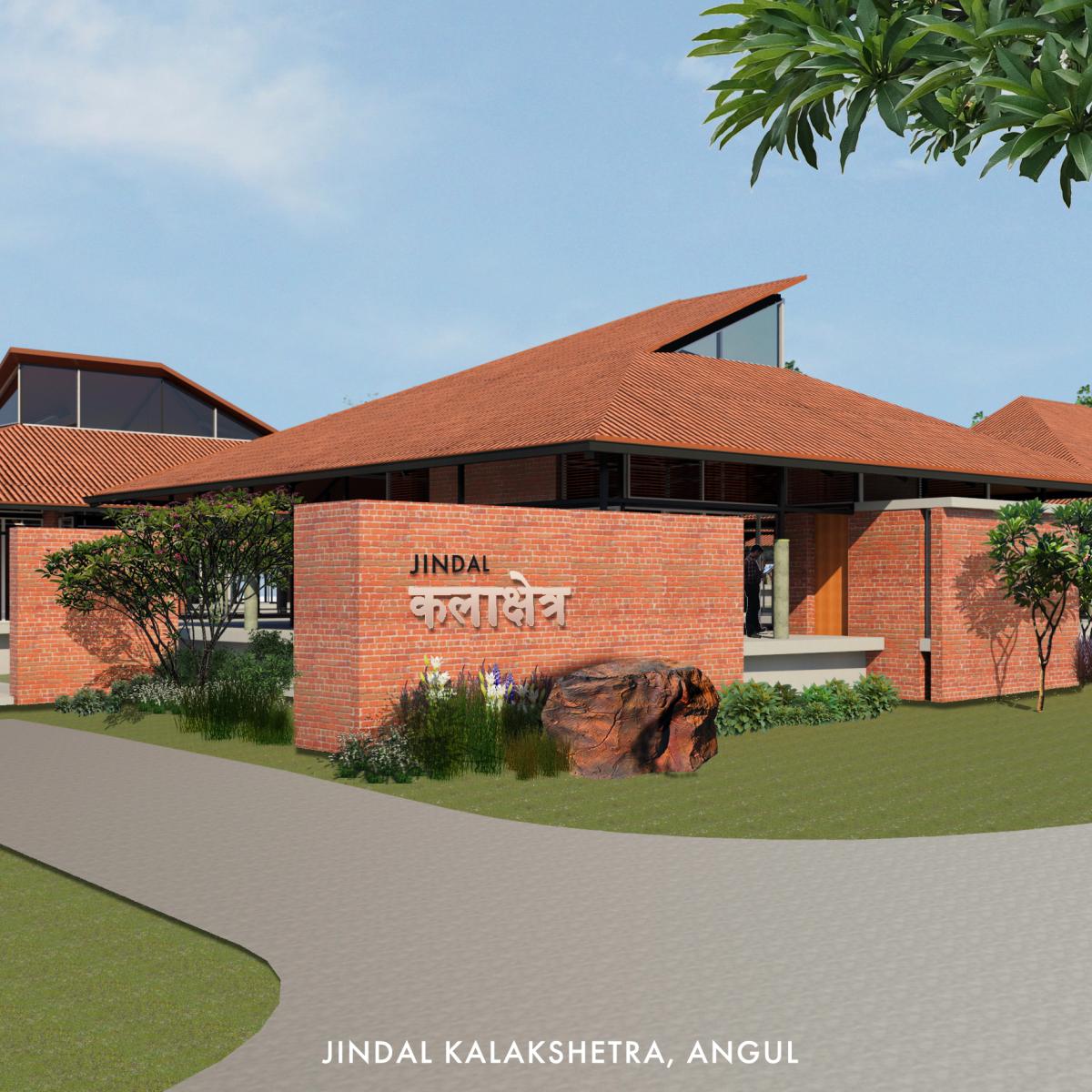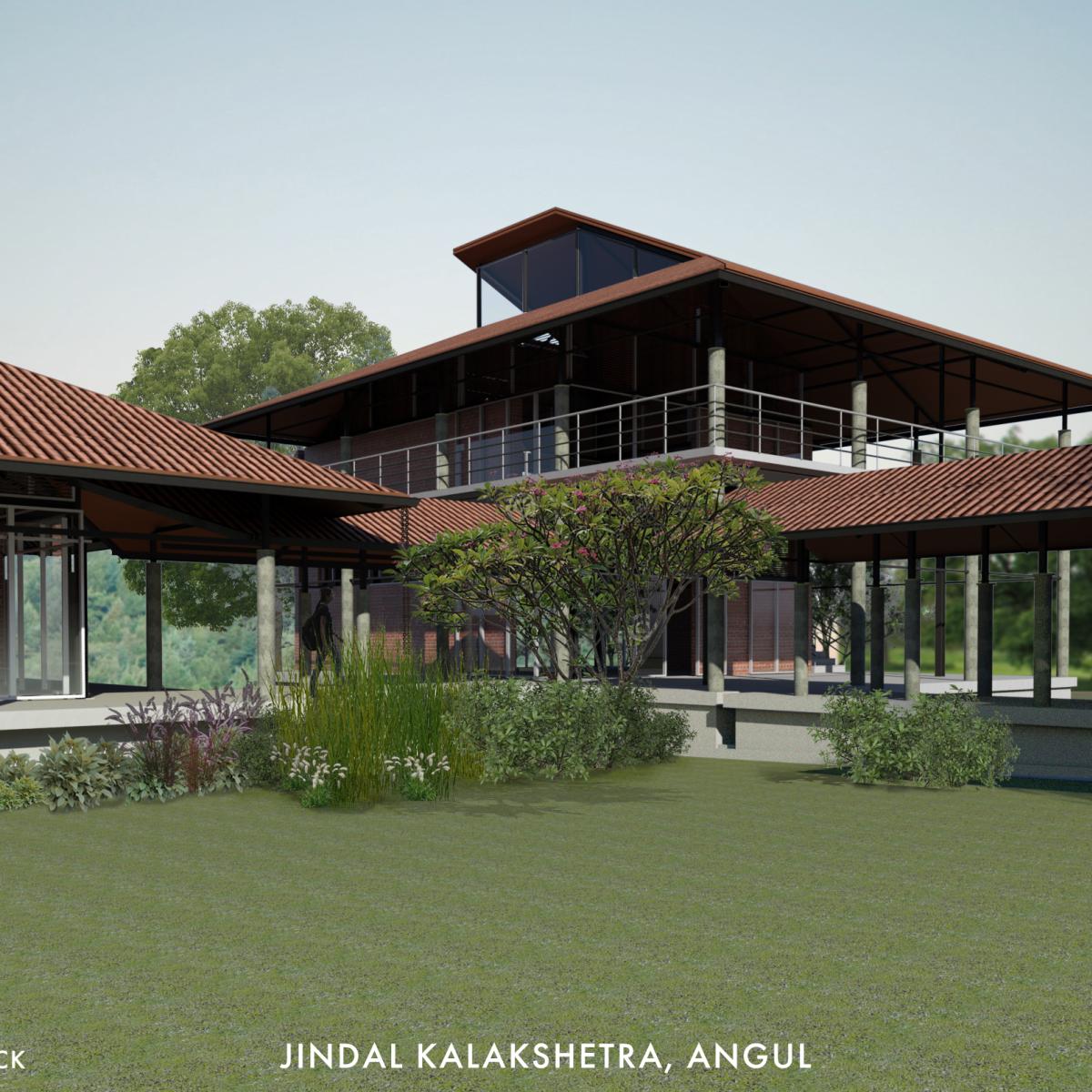 The Jindal Art Centre started with the client's own interest in the arts, particularly dance. The project site is located within a 300 acre residential township close to Jindal steel and power plant in Angul. The Art Centre is an offering to people of the state and aims to promote the arts by providing the right environment for learning in the guru- shishya parampara.
The facility which is spread over 40 acres will have classroom, studios, lecture, theatre, indoor and outdoor exhibition spaces, recording studios a media library along with an auditorium for 1000 persons. The construction in brick and steel appropriates outdoor courtyards and semi-open verandas so that learning is not limited to indoor spaces alone. Its location within the township is such that people would be able to simply walk through the campus to watch artist and students work.
Project Team: Bhaswar Mallick, Gaurav Chandiwala
Year and Location: Angul, Odisha.
Keywords: Institutional, Education, , Urban Design