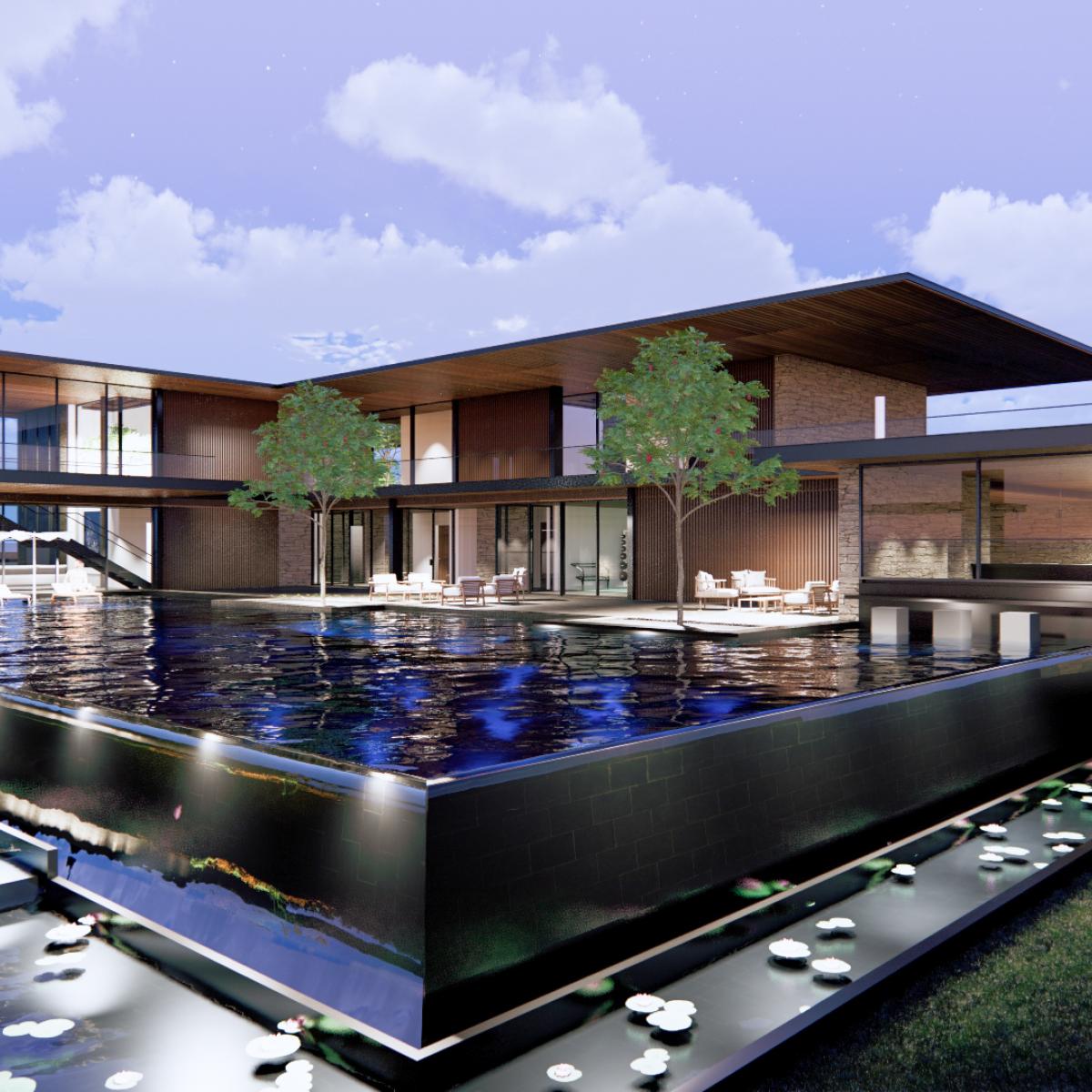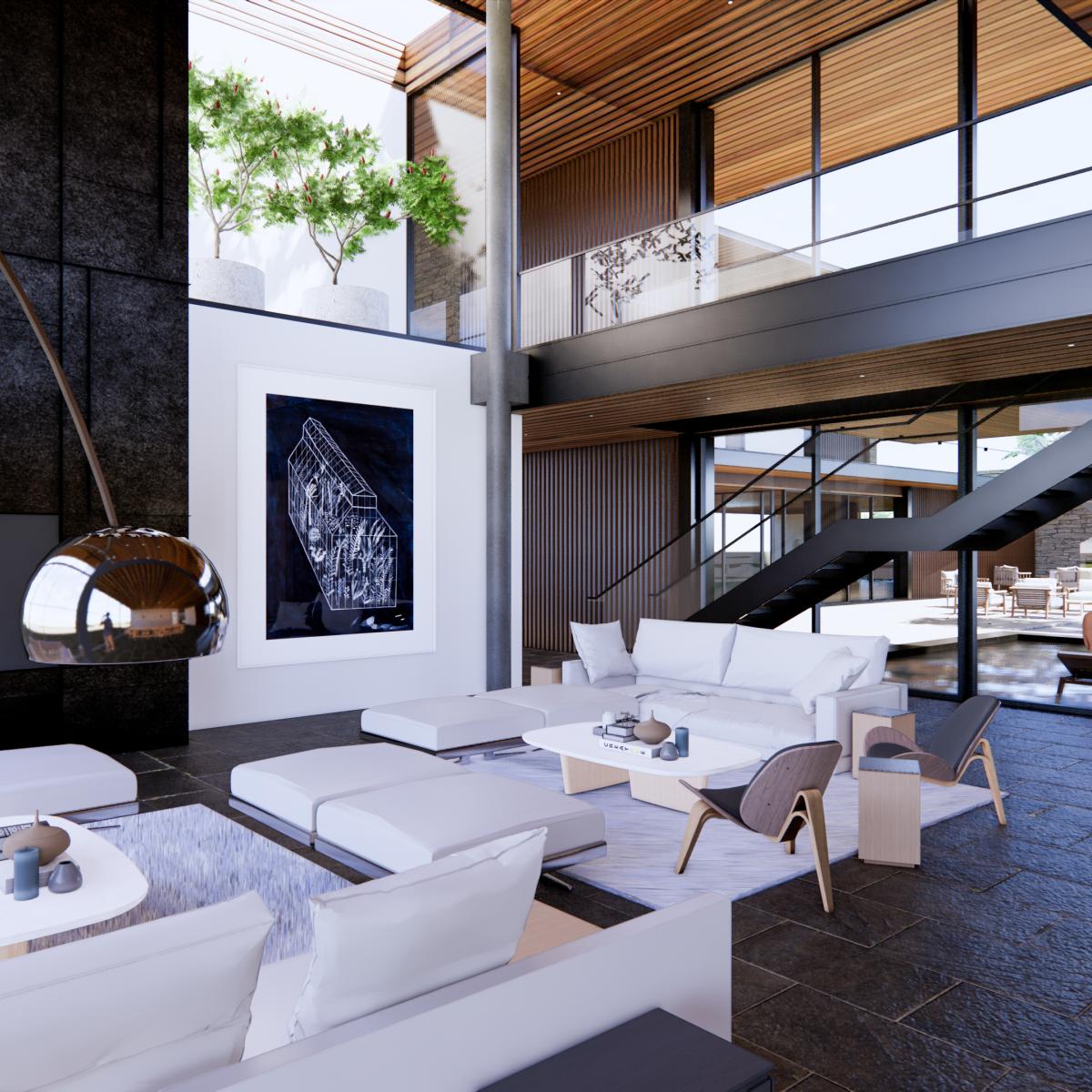 This is one of the several options created for a farmhouse within a Polo Estate for a private client in NOIDA, NCR, India.
This was not the selected option which is now under construction. The estate has several polo fields and the house sits within such an idyllic site surrounded by wide open spaces and the sound of horses. This design opens the house to views all around and places a pool at the heart of the residence. Local stone walls and large protective cantilevers allow for interior spaces to open up to the outdoors.
Year and Location: Noida, Uttar Pradesh.
Keywords: Residential, Single Family/Detached House