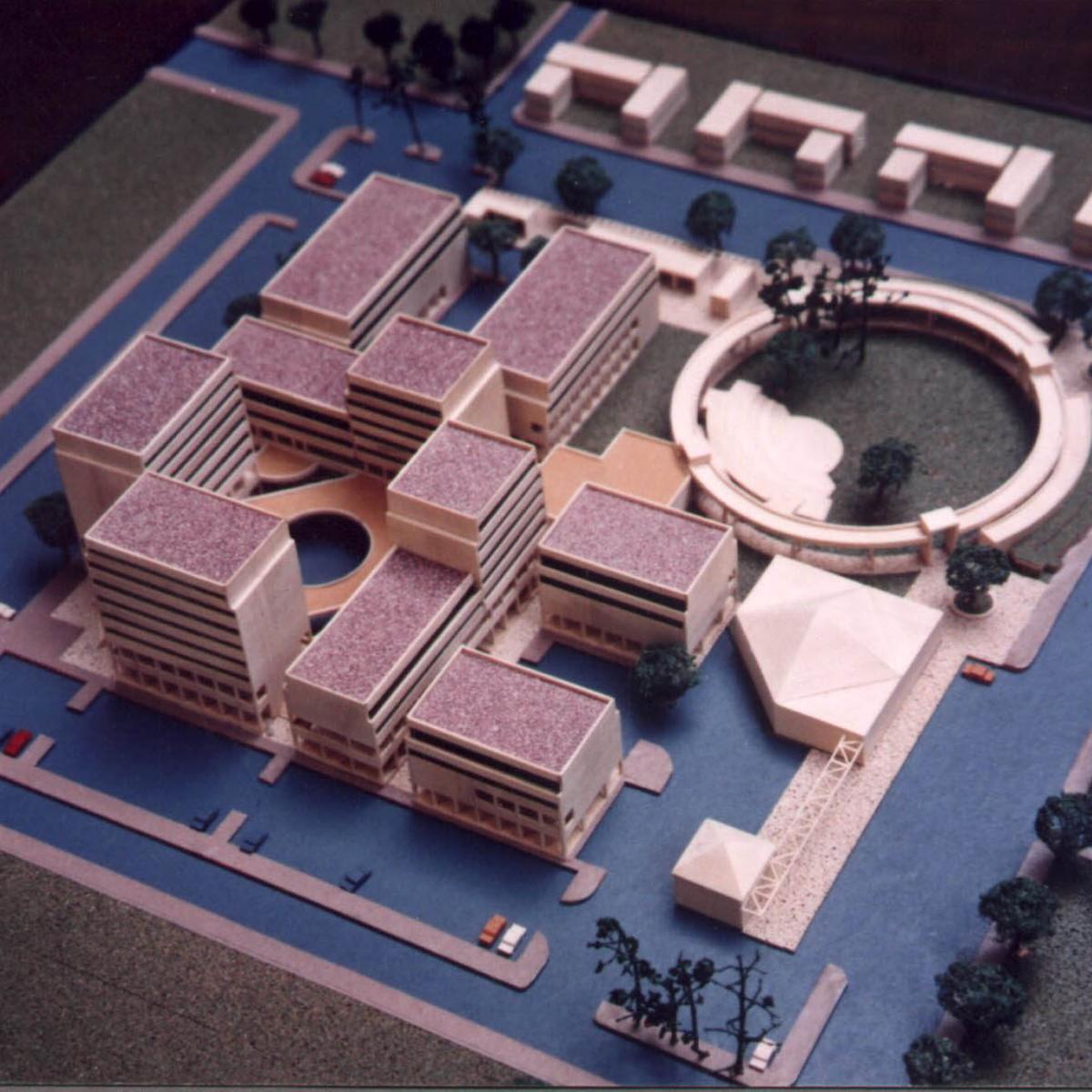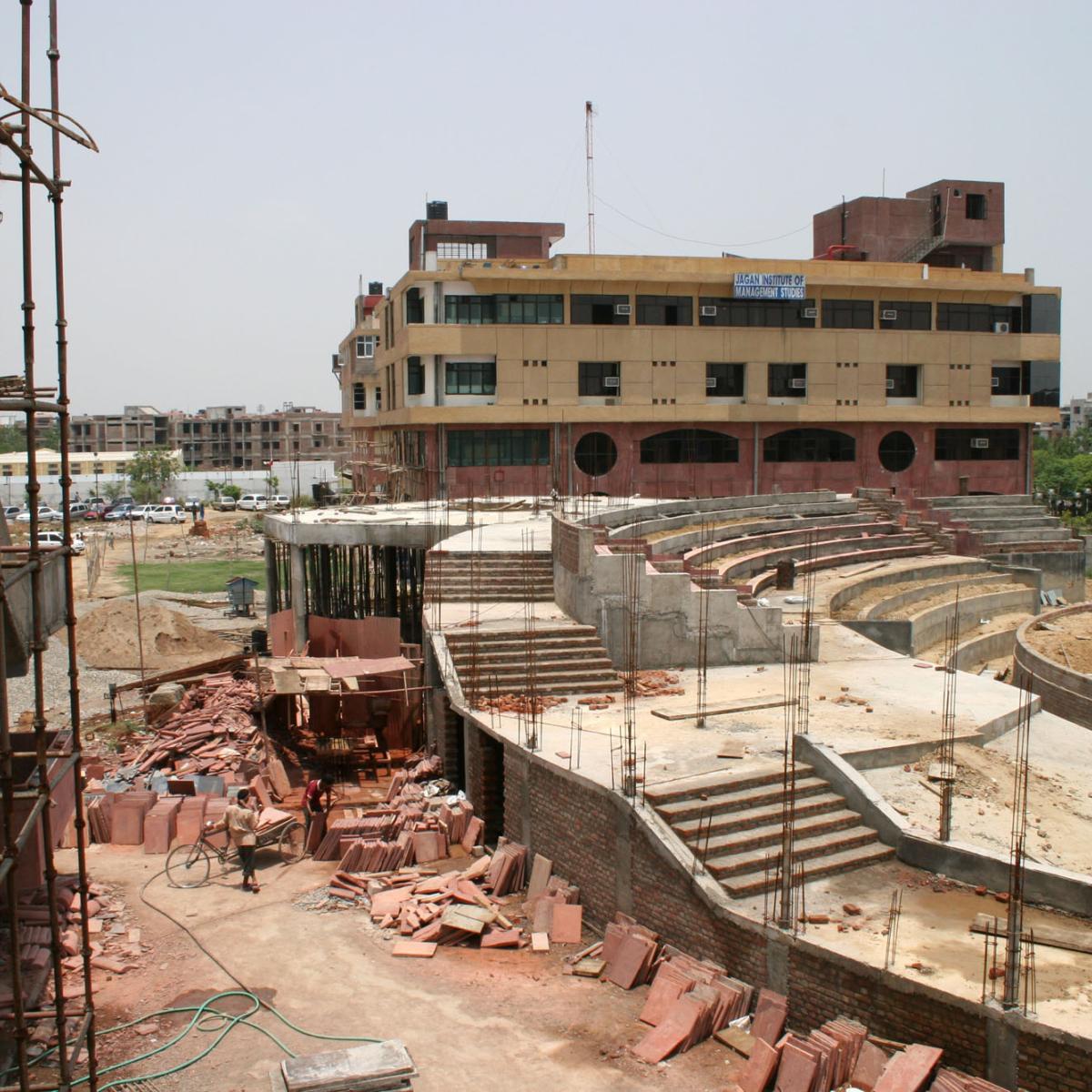 SGA won this project to design the master plan and the buildings around the main cultural complex in one of the 11 district centres in Delhi. According to Delhi Master Plan 2021, District Centres are meant to serve as the apex of the multi-nodal activities of the community. They are conceived as areas of offices, retail shopping centres alongside socio-cultural facilities that bind a community together. They are also referred to as Sub-City Centres of Delhi.
The site area of 11 acres had a cultural complex at its heart along with a central green with pedestrian perambulation. Earth Air tunnels run around this green providing cool air in summers and warm air in winters to the shops and the banquet hall.
Project Team: Shyam Sunder
Year and Location: New Delhi, Delhi.