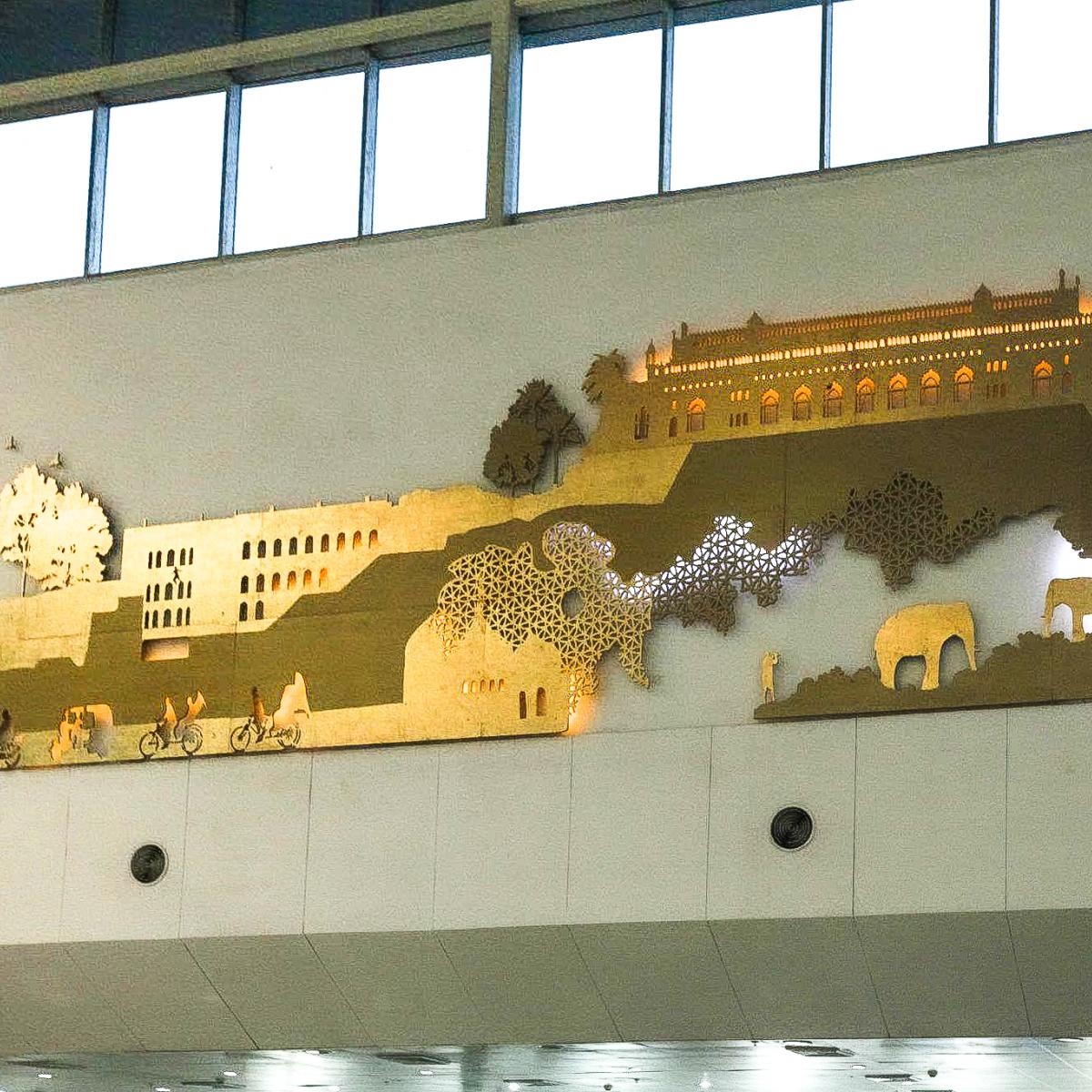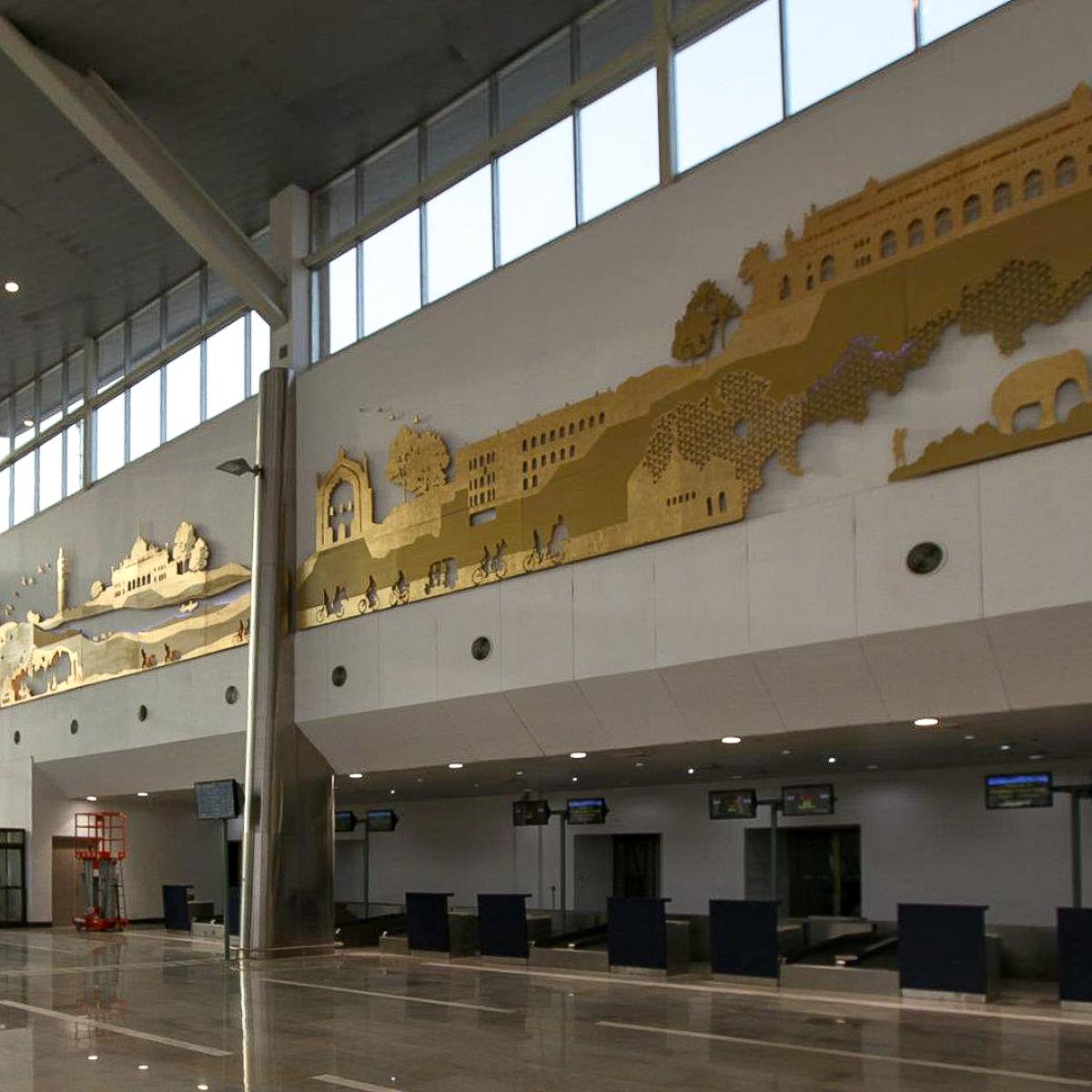 It is not often that a building bears the responsibility of representing the culture of a city. In this case, the terminal building also designed by SGA while claiming allegiance to the sky and making only subtle references to places and events in the city, transfered this responsibility to the interior frontispiece mural. The 45m long, gold-plated relief artwork above the check-in desks, narrates the everyday life of the city: a seamless tale of the hand-pulled carts and auto-rickshaws on the streets, the boats on the Gomti river, kids flying kites all against the backdrop of the city's important landmarks.
Cultural, Interior Design
Project Year and Location
Lucknow, Uttar Pradesh.
Project Associates: Shimonti Sinha